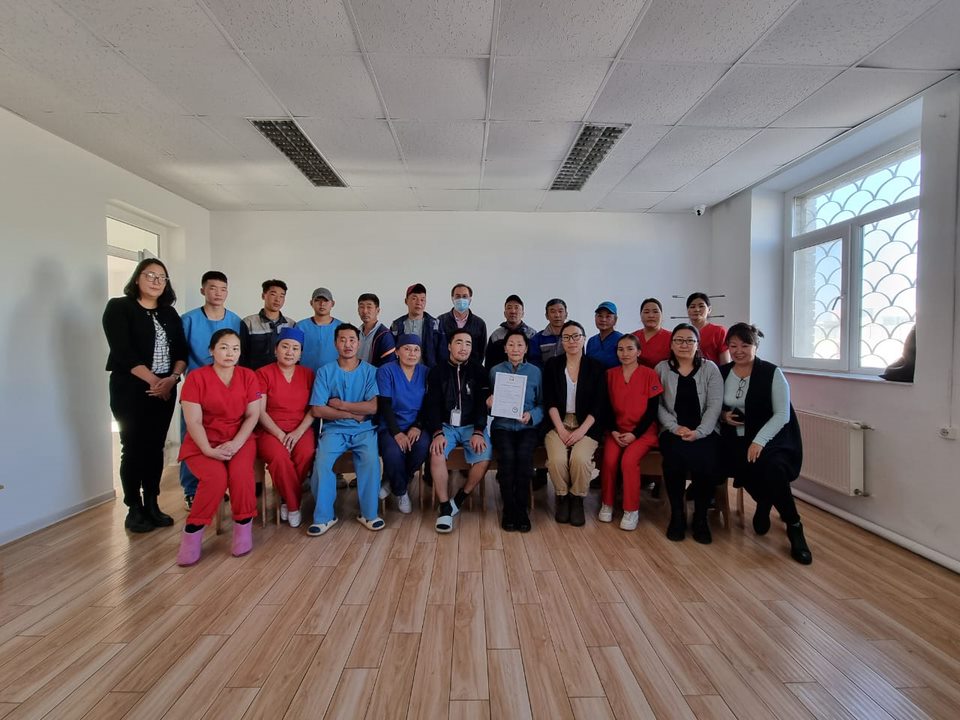 Monital Cashmere achieves certification of SFA Gold Award
The Schneider Group's cashmere dehairing plant Monital Cashmere located in Ulaanbaatar, Mongolia, has successfully completed the certification process for the Sustainable Fibre Alliance (SFA) achieving the highest Code of Practice indicators categorized under the Gold Award.
The Schneider Group is dedicated to developing and sourcing environmental, social, and animal-friendly fibre supply chains. Measuring and certifying supply chains is an integral part of our Together 2030 strategy. Therefore, we regularly certify our mills to the relevant standards. Monital Cashmere has been certified to the Sustainable Cashmere Standard by SFA since its start in 2020.
About The Sustainable Cashmere Standard
The SFA's Sustainable Cashmere Standard consists of three Voluntary Standards and a Chain of Custody programme that work together to achieve the goals to improve social and environmental performance in the production of cashmere.
The Sustainable Cashmere Standard currently includes three codes of practice, Animal Husbandry and Cashmere Fibre Harvesting and Rangeland Stewardship which are aimed at producers, and Clean Fibre Processing aimed at primary processors.
The Clean Fibre Processing Code of Practice is targeted at first-stage processing plants of cashmere fibre (i.e., scouring and dehairing) such as Monital Cashmere. It promotes collective action in relation to sustainable fibre processing and ethical business practices. The CoP has been designed with four pathways based around the primary processing functions of sorting, scouring, dehairing and sampling. The CoP is made up of Core Units which are Mandatory for all processors and Optional Units, of which the processor must choose at least one.
Transparency and traceability are of high importance
Many brands, retailers, and manufacturers now require commitment from their supply chain regarding efforts to combat climate change, efficient use of water and energy, elimination of harmful chemicals, and ensuring respectful, secure working environments. Compliance with the Clean Fibre Processing CoP provides this verification and demonstrates sustainable practices to fibre buyers.
With the achievement of the Gold Award, Monital Cashmere has shown dedication to the constant improvement of its own processes and ethical management and will continue to do so in the future.
https://www.gschneider.com/wp-content/uploads/2022/11/monital-staff.jpg
720
960
The Schneider Group
https://www.gschneider.com/wp-content/uploads/2022/05/New-logo-2022_b.png
The Schneider Group
2022-11-09 13:39:57
2022-11-10 11:32:31
Monital Cashmere achieves certification of SFA Gold Award