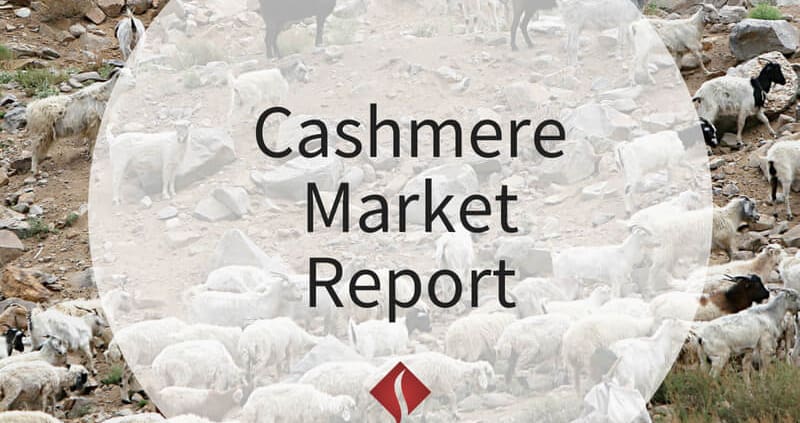 The Schneider Group
February – March 2019
CHINA
After the Chinese New Year in the middle of February, the price for cashmere has been increasing steadily. Also in March, the price increased by around 10% compared to February. Compared to March 2018, the price is 30% higher. The demand for cashmere seems also to go up a little as the new season approaches.
MONGOLIA
So far the market in Mongolia has been quieter compared to last year. Annual production of cashmere is estimated around 9.000-10.000 tons of greasy. Snowfalls have been completely absent throughout all winter, resulting in worse and dusty quality, with a lower yield. But contrary to expectations the season has started with prices 13% more expensive than 2018.
A slight decrease in price is expected due to lack of quality during the next few weeks. Main buyers are Chinese as usual.
MIDDLE EAST
The market was quieter than usual during February/March because for over one month, export of all types of cashmere was banned. This was a government decision in support of the local carpet industry which had asked for a ban on wool and authorities had mistakenly prohibited cashmere export as well. Removing this directive took a long time and as a result, purchase was minimized. February/March is the period for tannery and now some good tannery is left unsold which may be mixed with spring clip lowering the final yield.
By the time this ban was repealed, the end of the season had already arrived and the market is now waiting for the new clip which usually should be out in April/May. But very heavy rain all over the Middle East will delay the new clip and it is now anticipated that new arrivals will be only available in May.
https://www.gschneider.com/wp-content/uploads/2018/07/3.jpg
800
800
Marco Spina
https://www.gschneider.com/wp-content/uploads/2023/09/logo-300x67.png
Marco Spina
2019-04-12 16:23:01
2019-12-12 14:45:35
CASHMERE MARKET REPORT