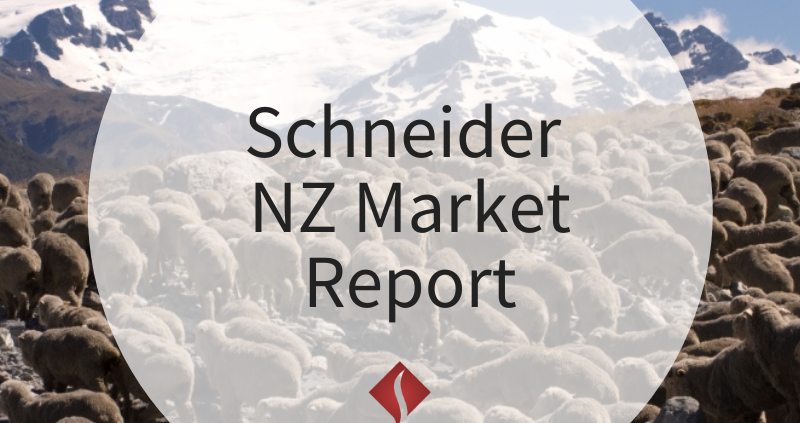 The Schneider Group
SCHNEIDER NZ MARKET REPORT
Summary
Market continues upwards.
Comment
North Island only selling today with 8,100 bales on offer.  The selection consisted of 50% crossbred second shear and early shorn bulk 3″ good colour, 20% crossbred fleece average/inferior colour, 15% end of season lambs, average colour and 15% oddments bulk clothing style.
Again keen widespread competition with most sectors operating.  United Kingdom, China and Indian Sub Continent main, with support from Australasian carpet mills.
Fleece Wools
All descriptions sellers favour.
Second Shears
All descriptions 5% cheaper.
Lambs
Lambs 5.5% dearer.
Oddments
Oddments 10% dearer.
Passings
2% Passed In.
Next Auction
South Island only offering 5,200 bales 17 June 2021.
https://www.gschneider.com/wp-content/uploads/2021/01/Market-Reports-by-The-Schneider-Group.png
800
800
Helen Cameron
https://www.gschneider.com/wp-content/uploads/2022/05/New-logo-2022_b.png
Helen Cameron
2021-06-10 05:45:27
2021-06-10 05:45:27
SCHNEIDER NZ MARKET REPORT